HR (Human Resource) describes the "total performance potential (performance reserve) provided to a company by its employees" (Gabler Wirtschaftslexikon).
The skills of the individual employees are decisive for the success of the company and form the supporting framework of the respective company. HR management (HRM for short) or HR marketing is therefore a crucial discipline that is of significant relevance for the sustainable success of a company.
On the other hand, in order to find agile employees, agile HR is needed – i.e. personnel marketing and personnel recruiting that does not react, but acts in a targeted, flexible and active manner on current economic events. Agile HR can therefore refer to both agile human resources (the agile employee) and agile HR management. In this case, the latter is dealt with under the term .
Agile HR for the company
You certainly know job ads with titles like "Agile software developer wanted". But what defines such an agile employee and how does HR have to define itself in order to find motivated, flexible people for the company?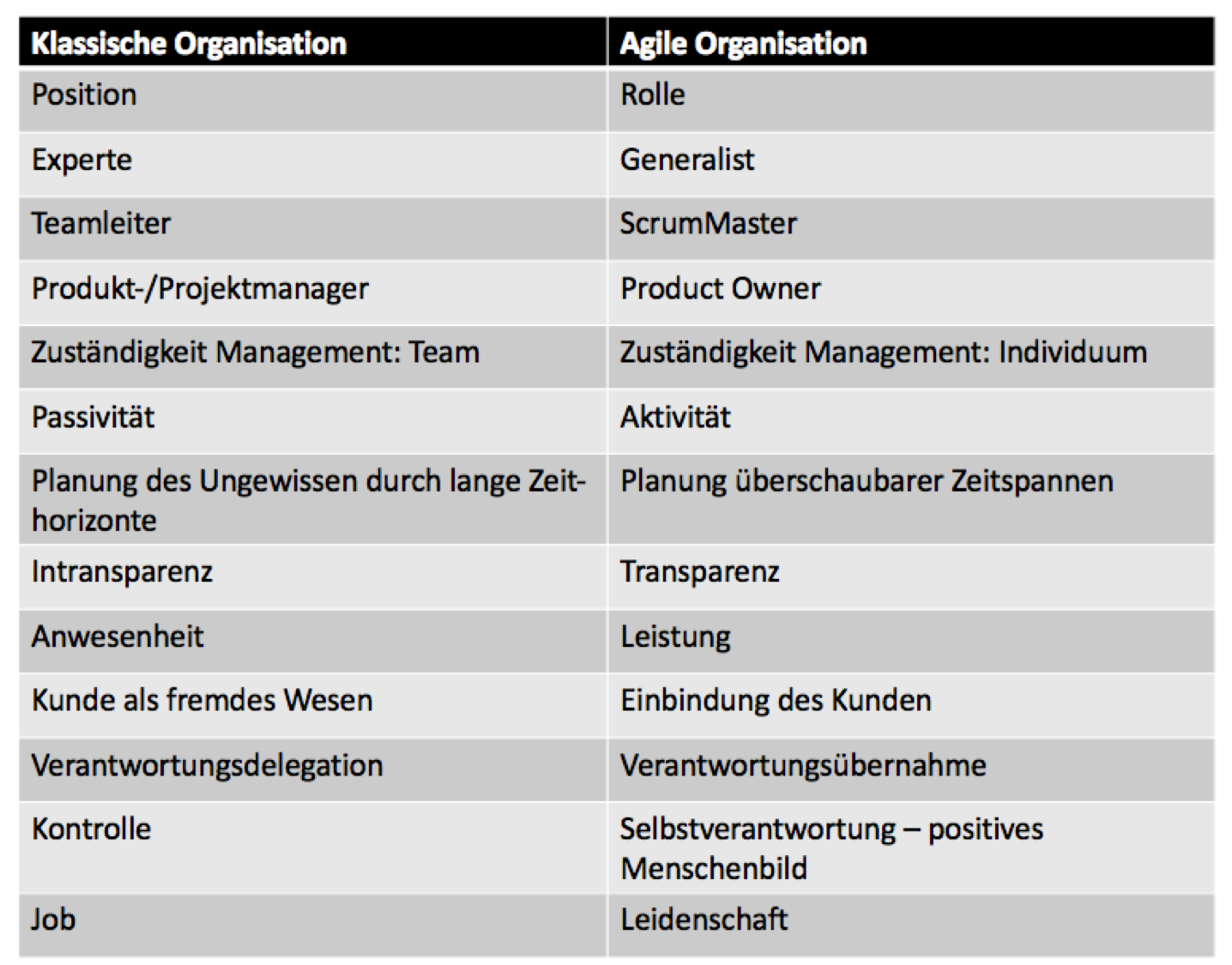 The agile employee no longer trades within the classic positions that used to apply in companies. Rather, agile personnel, combined with a flexible, passionate willingness to perform, bring skills that "go beyond the box". Agile HR must therefore be aware of the changing events in order to find the agile employee of tomorrow and thus install long-term agility in the company.
Agile HR as a discipline
In the meantime, companies are increasingly recognizing the enormous relevance of a good HR department. Clearly measurable values exist here, unlike, for example, in the finance department, but not necessarily. The KPIs are defined quite clearly by the CFO, but the value added of HR is only readable between the lines.
However, companies today do not fail in many cases due to a poor order situation. Rather, it is the pervasive shortage of skilled workers that is causing immense difficulties for companies. More efficient employees are worth gold. This applies to humans, just as to the machine in an industrial company. But of course, this is not just about the amount of work that the (agile) employee creates – it is also about the value that is worked out in the respective time. Agile systems offer opportunities to optimize processes sustainably. Thus, of course, HR management in the company as a discipline is rightly given more and more importance and the competence of HR is included in the long-term planning.
The agile career
How do you create an agile career? With the definition, Gloger and Häusling provide initial approaches: Instead of the strictly linear organization of companies, there should be agile teams consisting of agile employees. In this team, the employees get involved with their extensive competence and experience without having to be afraid to leave any area of competence.
While a linear system prevails in the traditional corporate structure that has few to no opportunities for agility, modern, agile companies are based on more dynamic organizational models that rely on interdisciplinary teams and executives for the metaorganization of their respective teams – based on the Scrum Framework.
The role of HR management
As the illustration from Gloger & Häusling 2011, p. 35 shows, HR is of course also facing new tasks in the course of the agile organisation. For example, HR management has to recruit employees who fit into agile systems as a personality not only because of their expertise, but also because of their character. Thus, the focus is on team performance, goal-oriented and meaningful action, as well as cooperative behaviour.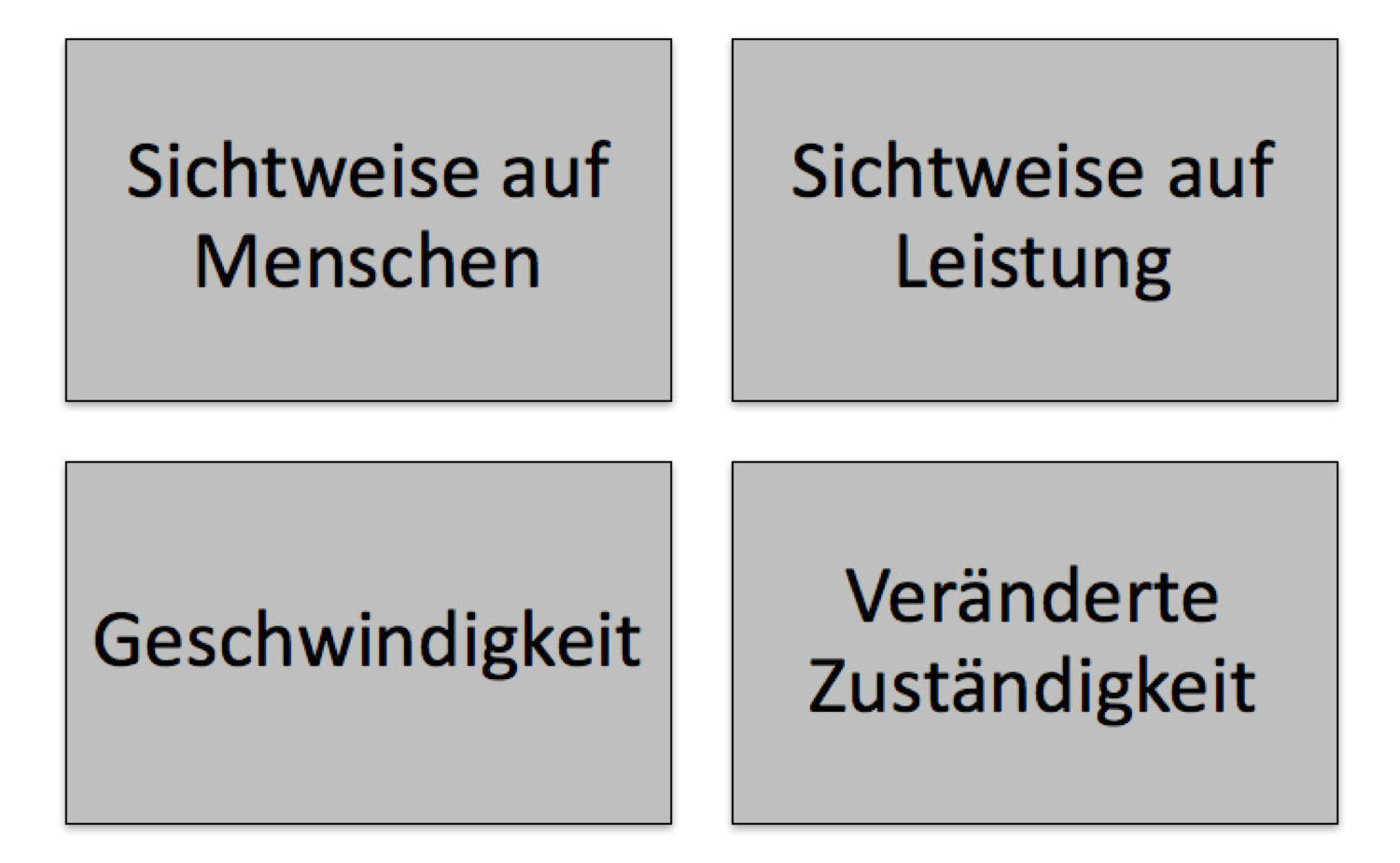 Agile HR must therefore find personnel who ad absurdum the original definition of HR (human resource). For example, management's view of employees as a static resource that can be compared to a machine must be transformed into a promotion of the respective talent in order to initiate agile processes and be one step ahead of the competition.
The transformation to agile HR
But how do you convert an HR? In this way, company-wide processes and entire career paths need to be changed. So there are profound changes to the company. I would like to present a Best-Pratice below.
In the first step, the knowledge of agility is conveyed to your own HR team and agility is made so to speak palatable. Agility is therefore first lived in the shadow of one's own team. Once this has been achieved, this can be communicated to management and the first niche projects can be undertaken with opinion leaders in the company. Agility thus reaches the niche first. After some successful projects, skeptics can also be involved in the process, free according to the motto: "You just do the Scrum-Master now!" After they have also been infected by spirit, the cultural change in the company takes place quite automatically.
Reading tip: Recommendations for action on the shortage of skilled workers in small and medium-sized enterprises
Genderhinweis: Ich habe zur leichteren Lesbarkeit die männliche Form verwendet. Sofern keine explizite Unterscheidung getroffen wird, sind daher stets sowohl Frauen, Diverse als auch Männer sowie Menschen jeder Herkunft und Nation gemeint. Lesen Sie mehr dazu.


Falls es noch Fragen gibt, können Sie mich gerne anrufen. Hierzu einfach im Buchungssystem nach einen freien Termin schauen. Ich nehme mir jeden Monat einige Stunden Zeit um mit Lesern zu interagieren.
Helfen Sie meinem Blog, vernetzen Sie sich oder arbeiten Sie mit mir
Sie haben eigene, interessante Gedanken rund um die Themenwelt des Blogs und möchten diese in einem Gastartikel auf meinem Blog teilen? – Aber gerne! Sie können dadurch Kunden und Fachkräfte ansprechen.



Ich suche aktuell außerdem Werbepartner für Bannerwerbung für meinen Blog. Sollte es für Sie spannend sein Fachkräfte oder Kunden auf Ihre Seite zu leiten, dann bekommen Sie mehr Informationen hier.
Vernetzen Sie sich in jedem Fall auf
Xing
oder
LinkedIn
oder kontaktieren Sie mich direkt für einen Austausch, wenn Sie gleich mit mir ins Gespräch kommen wollen. Werfen Sie auch einen Blick in meine
Buchvorschläge zur Digitalisierung
, vielleicht wollen Sie mir auch ein Buch empfehlen?
Ich arbeite gerne mit Unternehmen zusammen. Sie können mich ebenfalls gerne bezüglich folgender Punkte anfragen:
Verwendete Quellen anzeigen
Gloger, B., & Häusling, A. (2011). Successful with Scrum – Influence Factor Human Resources Management: Finding and Retaining Employees in Agile Companies. Munich: Hanser Verlag.