Nice that you are interested in a guest article. I'm always looking forward to new topics, ideas and fresh wind as there are a lot of topics I can't cover all.
I also offer agile-companies.com as english version!
Contact: Artikelplatz@agile-unternehmen.de
For companies and agencies in English and German
The following information is binding for each guest article and is accepted upon booking.
A guest article is a good opportunity to promote your company or to enhance your own domain with a backlink (do-follow). I have over 25,000 readers per month and the chance that you will gain new customers through the guest article is very high. The language is German and English.
Examples of guest articles can be found here!
For companies/freelancers I charge a fee for the guest article. You will get an individual offer after request, which depends on the article topic. There are no specifications for the guest article. You determine length and wording. I will give you helpful tips on content and format the article for my blog for you.
Write an email directly to Artikelplatz@agile-unternehmen.de or use the contact form!
Terms and conditions for guest articles
You can find the terms and conditions for guest articles here. You accept them with your order. However, I will explicitly point this out to you in an email.
Information about the guest article
The following information is binding for every guest article and will be accepted when booking.
are there any examples?
Of course. You can find them here.
is the article marked as advertising?
Normally not unless there is advertising in the article. According to the current jurisdiction, I will then discreetly but transparently mark the articles as advertising. If this is a problem, please write a message.
is the link Dofollow or Nofollow?
Dofollow.
how long will the article stay online (guaranteed duration)?
As long as my blog exists but at least 3 years.
is the article creation included or should we deliver the article (both possible)?
I can write the article for an extra charge of 50 Euro (400 words).
if we deliver the text, do you have any special requirements for the text writing (e.g. text length in words, language style, address)?
No. I am completely uncomplicated and flexible!
what is the approximate turnaround time (in working days)?
It takes maximum 48h
is it necessary to specify an author?
It can go online anonymously or with the indication of an author. No links are possible in the author box. Only in the text.
where can I insert links?
No links can be inserted in the author box. In the article text you can insert links at any place.
Do I have to provide an author text?
No. You are welcome to send the text to me without specifying the author.
how can I pay?
I accept only IBAN and Paypal (no fee). Other services are excluded or must be arranged with me beforehand. There is always an invoice.
is the article visible on the start page?
I decide this in each individual case. As a rule, it will not be visible on the home page.
will the article be in the Google index in any case?
I cannot guarantee this. I also take out articles if they are not indexed by Google.
what else do I need to know?
You can find the terms and conditions for the guest article here. You accept them with your order. However, I will explicitly point this out to you in an email.
Sponsored blog articles – content marketing for businesses
What consumers have been demanding for a long time and companies basically know: No one wants to be disturbed by a "digital puffer" like commercials, banners and intrusive ads while browsing Internet pages.
Content marketing (CM) is less dedicated to the classic and intrusive way of marketing, but acts more discreet and reserved. This form of marketing first aims to build a relationship of trust with the customer by presenting the benefits of the product or service. Only in the next step is a commercial offer made, which the customer* can take advantage of.
Example:
Patagonia is an American outdoor clothing company. Internet presence and marketing are geared towards active and environmentally conscious prospects, just as activism and stories (blog) are geared towards experiencing and preserving natural resources. Environmental protection and sustainability are in the foreground. Through this clever marketing strategy, Patagonia is closely coupled with the experience of nature. In 2020, the company generated about $1 billion without actually running direct product ads. About one percent of sales are donated to environmental organizations.
CM – proven method of customer acquisition
In content marketing, content becomes an advertising measure. For this purpose, the company provides free and personalized content, for example. This can be an informative text, a free e-book, a multi-part presentation of a product or a free consultation. This indirect advertising measure helps to find potential customers.
But why should potential customers pay later for the actual target product or service after using a free service? – If you take a closer look at the major U.S. Internet companies GAFA (Google, Amazon, Facebook and Apple), you will no longer ask yourself this question. All of the companies mentioned use content collaboration and free offers to constantly attract new customers.
The intuitive and customer-oriented approach of large companies requires less major expenditure in smaller companies. For example, a company expert can publish something from his or her area of expertise via blog post or podcast to draw potential customers' attention to products and services.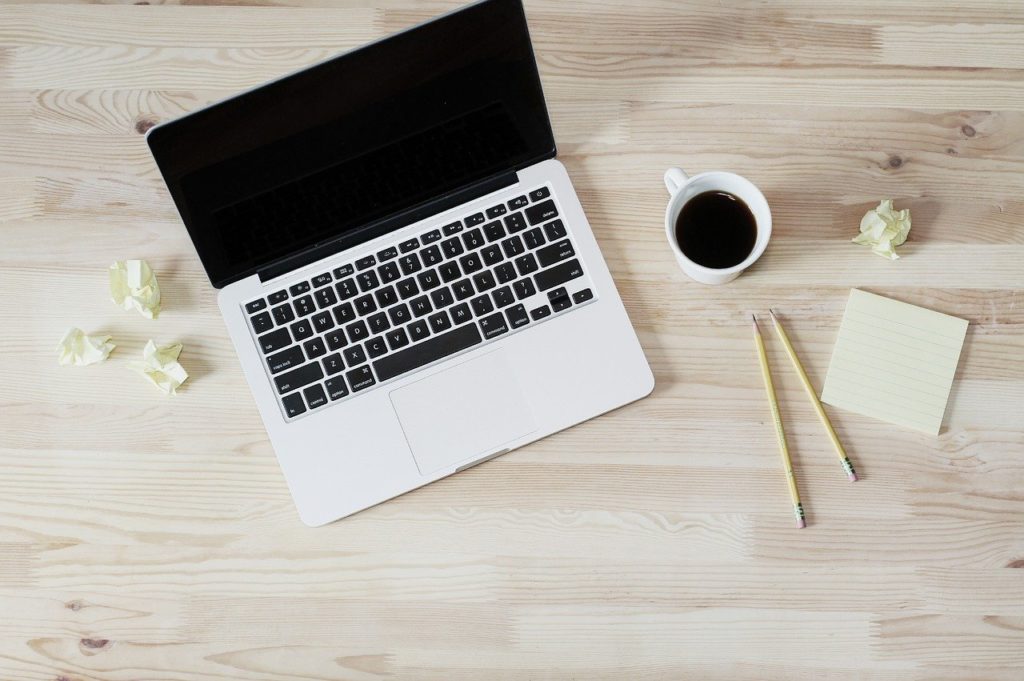 Competence and customer orientation
While in classic marketing the effect and benefit of the product or service are presented, CM provides the "proof of concept". A blog article that deals comprehensively and practically with travel in Europe looks much more credible and trustworthy if it has actually visited the travel locations and, for example, highlighted special features of the travel areas via personal pictures and videos. A superficial text about any place in Europe will move only a few people to a more intensive reserche.
Effective customer orientation means presenting content at the customer's desired time and not using "interruption marketing" to continuously interrupt the customer with annoying advertising measures. A typical example of this is the often unpleasant TV commercials between popular movies and TV features. So if the customer is looking for specific information, suitable offers should appear in the Google search.
Customer relationship through problem solving
People's needs and problems must be understood in the marketing process. However, for this to happen, a relationship based on trust should first be established between the customer and the service provider. A financial service provider could provide information about the most important investments in a blog article. Through content collaboration, a guest article could also be a paid blog article in a blog about financial education. With a little creativity, there are many possibilities for content marketing or article placement,
If a potential customer is looking for ideal investment strategies, he will be drawn to your post or sponsored blog post, depending on the SEO. If the customer now finds some or many answers that fit his situation, he will intensify the relationship with the company. This can be tutorials, checklists or personal recommendations. Regular contact of customer and company can be initiated with a subscription to the newsletter, so that the customer continues to be informed about the most important investment strategies. It concludes with a sale when the relationship of trust is optimal. For this, the offer of article placement should be really helpful and not seem intrusive to the new customer.
Define customers
For a blog article to be targeted, specific criteria should delineate the target audience. Such criteria can be:
Gender
Age
Interests
Branch
Family status
Philosophy
The more precisely the defined target group is addressed, the more attractive and personal the content will be for your potential customers. This also means more target customers.
Solve specific problems of the target group
A sponsored post or blog post or article placement that deals with investment strategies, but reaches people who disdain stock trading, will not spark a profitable impact. Content should add value in a customer-focused way: What are investments? What are the advantages and disadvantages of investments? How does the customer get started? What tips can optimize his portfolio? What is the customer's long-term goal?
To check your content for effectiveness, surveys, comments, and opinions can be obtained from early adopters and competing providers. Keyword tools can also help with content verification. Google and co. provide specific tools that display common search terms related to the target topic according to appropriate parameters (e.g., location).
Build content strategically
Now it can finally get started. The customer should receive the perfect content and enter into a sustainable relationship with the company.
Step 1: Purpose of the content
What role does the company play from the perspective of the target group?
Example: Presentation of investment strategies of the super rich
Expertise and high quality of investment recommendations
Step 2: Content topics
Which theme is considered the main guide for all other measures?
Example: You want to help select profitable and sustainable investment strategies. Customized investment strategies should be the added value.
Step 3: Presentation of the content
Which (financial) possibilities can be used for the presentation of the content?
Examples: Swapping the potential customer's email address for a weekly newsletter.
Step 4: Content creation
Who is responsible for the content?
Examples: Blog post, guest article, multiple paid blog articles, content collaboration, or internal contributors.
If applicable, division of sponsored posts and internal experts
Step 5: Content channels
Where should the content appear outside of the blog article or sponsored post or article space request?
Examples: Social media (e.g. Instagram, Facebook, Youtube…) generate many followers, email addresses (newsletters), magazines (high number of readers).
Blog articles are considered a particularly popular content medium. Whether it's a sponsored blog post, guest article, or your own content, there are many ways to create a blog. However, there are a few things to keep in mind.
Blog articles and article placement
Blog articles or article placement can have many functions. But they almost all have one thing in common: they should offer good and practical solutions to concrete problems. Blogs that do not meet this criterion are entertaining at best. This is where article placement with bloggers can also help!
A sponsored blog post or paid blog articles or article placement provide a convenient content solution to produce content. In this context, an article placement request can also be accepted if the content works fragmented across many internal and external solutions. However, agreement would have to be reached on the pricing framework, with a blog article or article placement or article space request costing only a few euros.
The headline of a blog article in an article place request indicates the way the content is discussed. It should be concrete, clear, informative and activating.
Example: The 7 best investment strategies of the super rich
There should be a connection between the headline and the opening sentence and the opening sentence and the main text so that the reader can relate to the blog.
Example: Anyone can mimic the investment strategies of the Supper Rich with the following tips.
Subheadings help the reader to get a quick overview of the blog article and its content. Today's reader wants to act as time-efficiently as possible and not spend so much time on "nothingness". Therefore, he can find his way faster in a loosened up text structure.
A blog or sponsored blog or article place request offers the following types of format:
Examples on the subject of plant and investment strategies:
List structure: causes, problems and examples
How-to instructions: Problem solving process flow
Interviews: Content discussion with an expert
Guest article: Article from an external expert
Content curation: discussion of foreign content from the author's point of view
Podcasts and article place request
Many people no longer want to read longer texts, but want to inform themselves quickly and easily. Podcasts are the new form of infotainment ("entertaining information"). Through individual audio episodes of a topic, published at regular intervals, they enable people to absorb information quickly and entertainingly. Podcasts are ideal for content marketing.
By releasing each audio episode incrementally, a content-driven foundation of trust can be built. In our example, each podcast episode could focus on a different successful investment strategy. With each successive episode, trust and sympathy in the company increases. These effects are reinforced by auditory recognition and affiliation.
Depending on the length and content of the podcast, listeners expect quick content updates. With a blog post, the expectations are not quite as high. This means that even before the first episode of a podcast, the topics for the next episodes should "stand". The corresponding scripts should be written early on.
What are the other podcast rules to follow?
Blog texts or article place request can be recorded in modified form
Interview formats are perfect for a podcast
Opening and closing sequences should include concise melodies of recognition
Use free podcast programs
Observe data protection guidelines and copyrights
Measure content marketing success
Today, content marketing takes place predominantly online. This fact has the advantage that the success of marketing measures can be measured well. This includes traffic data, keyword rankings, conversion rates and opt-ins.
Traffic describes the flow of visitors to a website, which can be evaluated using Google Analytics:
How many people have seen the content?
What content was relevant to visitors?
Where do the visitors come from?
How long were visitors on the website?
From experience, the number of subsequent customers depends on the amount of traffic that was on the website.
We also distinguish between different forms of traffic:
Email traffic: visitors who click on links in emails and newsletters
Paid traffic: visitors directed to paid ads through clicks
Social traffic: visitors referred to you through social media links
Organic traffic: Visitors who find you through search engine results.
Note: Organic traffic is a particularly important metric. It represents the quality of your content and the SEO suitability.
Keyword ranking
Organic traffic is so relevant because almost everyone uses search engines today. Content is displayed in the keyword ranking for a specific search term (e.g. investment strategies). If the content appears among the first hits in the keyword ranking, you can assume that relatively many people will see the content. Most people click on the top hits of the corresponding search term. Article placement with bloggers can also help here!
You can analyze how exactly the ranking comes about with the following tools:
OnPage.org
Seolytitics.com
Opt-ins and conversion rate
Internet users who have voluntarily subscribed to your e-mail list are known as opt-ins. They expect to receive informal value by signing up. It wouldn't be the worst idea to look at opt-ins in comparison to website visitors. This is also where article placement or article space requests to bloggers can help!
This comparison shows how many people visit a website or want to contact the company (e.g. via e-mail). Google Analytics makes it possible to find out for each individual source how people became aware of the company. These powerful monitoring tools should be used regularly to get feedback on content marketing. Article placement or article space requests with bloggers can also help here!
Summary: Content marketing is an effective and simple marketing strategy to attract many new customers. Content marketing is becoming popular with more and more companies: free and relavant information is usually presented in an entertaining way in such a way that the potential buyer initially wants to enter into a close informal relationship with the company. Content is published via paid blog articles, podcasts, videos and texts. Article placement or article space requests to bloggers can also help here!
Today's users are looking for simple answers to individual and concrete problems. For this, relevant content must be created that satisfies these needs. By gradually getting to know the company, a relationship of trust with the brand is built up. If the customer has regularly used some free services, a paid offer can finally be presented. If this offer is also convincing, a curious user becomes a loyal customer. Make your article place request!
Picture: https://pixabay.com/de/photos/bloggen-blogger-b%c3%bcro-gesch%c3%a4ft-336376/
Picture: https://pixabay.com/de/photos/gesch%c3%a4ft-arbeitsbereich-schreibtisch-1209705/