After the diagnosis of inflammation of the inner ear, I had to spend the last 6 days in the hospital. I am currently sitting in the hospital lobby of my ward and have been observing the sisterhood for days and going into dialogue with responsible doctors. I found it very exciting that despite the short time they were open to a conversation when they learned about my doctoral thesis. The topic of this conversation was, of course, digitization and agility.
Status Quo – A formality of an administrative nature
Already when I was admitted to the hospital, a high stack of paper of all kinds was produced. Armed with this I bravely set out to the station. Test results, personal data and any educational forms were included. In the end, however, I was able to see that the important form that prompted my briefing to the station was missing. Goofy! So the chief sister and I went looking for this form. The whole thing reminded me of little the scene from Asterix and Obelix (pass A38). After the form was found and I was finally able to go to my bed, a visit was on every day. What was exciting, however, was that the stack of papers of all kinds no longer seemed to have any meaning. Because all the data has been re-recorded. Up to this point, however, I ask few questions and was still a little dazed by the many tests. During the visit, the large pile of paper was looked at daily and enriched with additional paper.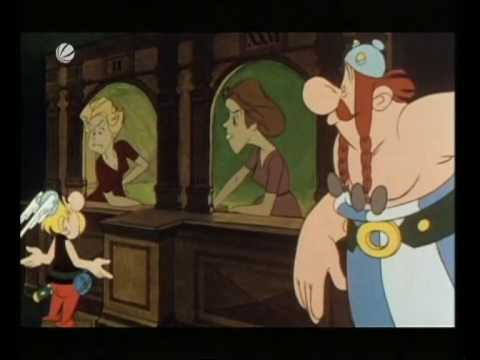 Results of observations and discussions
During my stay, I used every spare minute of the staff to talk to them about their work and to have a conversation with one or the other doctor about digitization in the hospital.
Occurrence of agility in the hospital?
Agile? Scrum? These were really not particularly well-known words around the hospital. So I explain with a little calm the principles behind agility and scrum. It fell off the eyes of both the sisters and me like scales. Actually, life on the station, besides many bureaucratic processes, is very agile.
In daily daily sapause, nurses exchange 2 minutes per patient to form a so-called feature team (each shift and each person has the same information per patient). In the visit, the doctor gets the direct feedback from the patient every day. What struck me most is the high passion and willingness to perform with which the majority of the workforce pursues the job. Each is an element of an intact team for the benefit of the patient. Every single person saw the meaning in his own work on a daily basis.
Potentials of digitalization in hospitals?
Let us move on to digitalisation. Having already given some insights in the status quo, a high potential of the vision for the design of a digital transformation is revealed. However, there are both negative and positive aspects.
Positive aspects of digitalization in hospitals
"The problem is a lot of paper," my treating doctor told me. Every day I noticed how daring files had been driven through the area. Most of the time I had a leaf pressed into my hand with which I had to take a test and I came back with 4-5 sheets. So my file also had a statal size at the end of my stay. There is also no direct transmission of information between the individual departments. With the help of cloud, apps, chat systems, logs or even the use of iPads, significant additional values could be achieved. This would even allow automatic diagnostics and alerts. In this way, doctors and nurses could be relieved in a targeted manner.
Negative aspects of digitalization in hospitals
Overall, however, it appears that the hospital is on the 100% (not 99.9%) resilience of documents and documents. So if a cloud system fails or an error in the data display happens, this would be fatal. Also, updates and patches cannot be performed at any time, as downtime is not possible at any time. The hospital is in continuous operation for 24 hours. So it remains exciting how digitalization can be shaped in the hospital. In addition, patient data is of course extremely sensitive and a high level of data protection is necessary. The misuse of this strictly personal data would be fatal.
My conclusion: Agile but not very digital
What the hospital lacks in digitalization is reflected in a high degree of agility, a high orientation towards the well-being of the patient and the unconscious orientation of the values of Scrum. It is therefore necessary to carry out a constructive digitization of the core processes and to tackle the voltage fields of fault tolerance and resilience in order to achieve digital agility. Limitingly, I have to say that I am not an expert and have only noticed the processes from my point of view. Nor do I know if my hospital is representative or not. You only read here my thoughts, which I took with me from the 6 days.
Have you ever been to the hospital?
Write in the comments what your experiences from the hospital are and tell me with what potentials for agility or digitization you have noticed. Overall, I was able to overplay the boredom well with simply continuing my research in the open field. In the end, however, I would like to praise all the doctors and nurses. I can see with the passion they help people every day! My great respect! Also look at my articles on an agile and connected team as well as the article on the digital age.
Genderhinweis: Ich habe zur leichteren Lesbarkeit die männliche Form verwendet. Sofern keine explizite Unterscheidung getroffen wird, sind daher stets sowohl Frauen, Diverse als auch Männer sowie Menschen jeder Herkunft und Nation gemeint.
Lesen Sie mehr dazu.
Falls es noch Fragen gibt, können Sie mich gerne anrufen. Hierzu einfach im Buchungssystem nach einen freien Termin schauen. Ich nehme mir jeden Monat einige Stunden Zeit um mit Lesern zu interagieren.
Helfen Sie meinem Blog, vernetzen Sie sich oder arbeiten Sie mit mir
Sie haben eigene, interessante Gedanken rund um die Themenwelt des Blogs und möchten diese in einem Gastartikel auf meinem Blog teilen? – Aber gerne! Sie können dadurch Kunden und Fachkräfte ansprechen.



Ich suche aktuell außerdem Werbepartner für Bannerwerbung für meinen Blog. Sollte es für Sie spannend sein Fachkräfte oder Kunden auf Ihre Seite zu leiten, dann bekommen Sie mehr Informationen hier.
Vernetzen Sie sich in jedem Fall auf
Xing
oder
LinkedIn
oder kontaktieren Sie mich direkt für einen Austausch, wenn Sie gleich mit mir ins Gespräch kommen wollen. Werfen Sie auch einen Blick in meine
Buchvorschläge zur Digitalisierung
, vielleicht wollen Sie mir auch ein Buch empfehlen?
Ich arbeite gerne mit Unternehmen zusammen. Sie können mich ebenfalls gerne bezüglich folgender Punkte anfragen: