Digitisation is now everywhere and is spreading like wildfire.
I am therefore writing a series of articles on the subject of digitalisation. My motivation is that digitalization means something different for every industry and type of company and I want to work out these differences. For an illustration of the differences in different industries, see the following figure.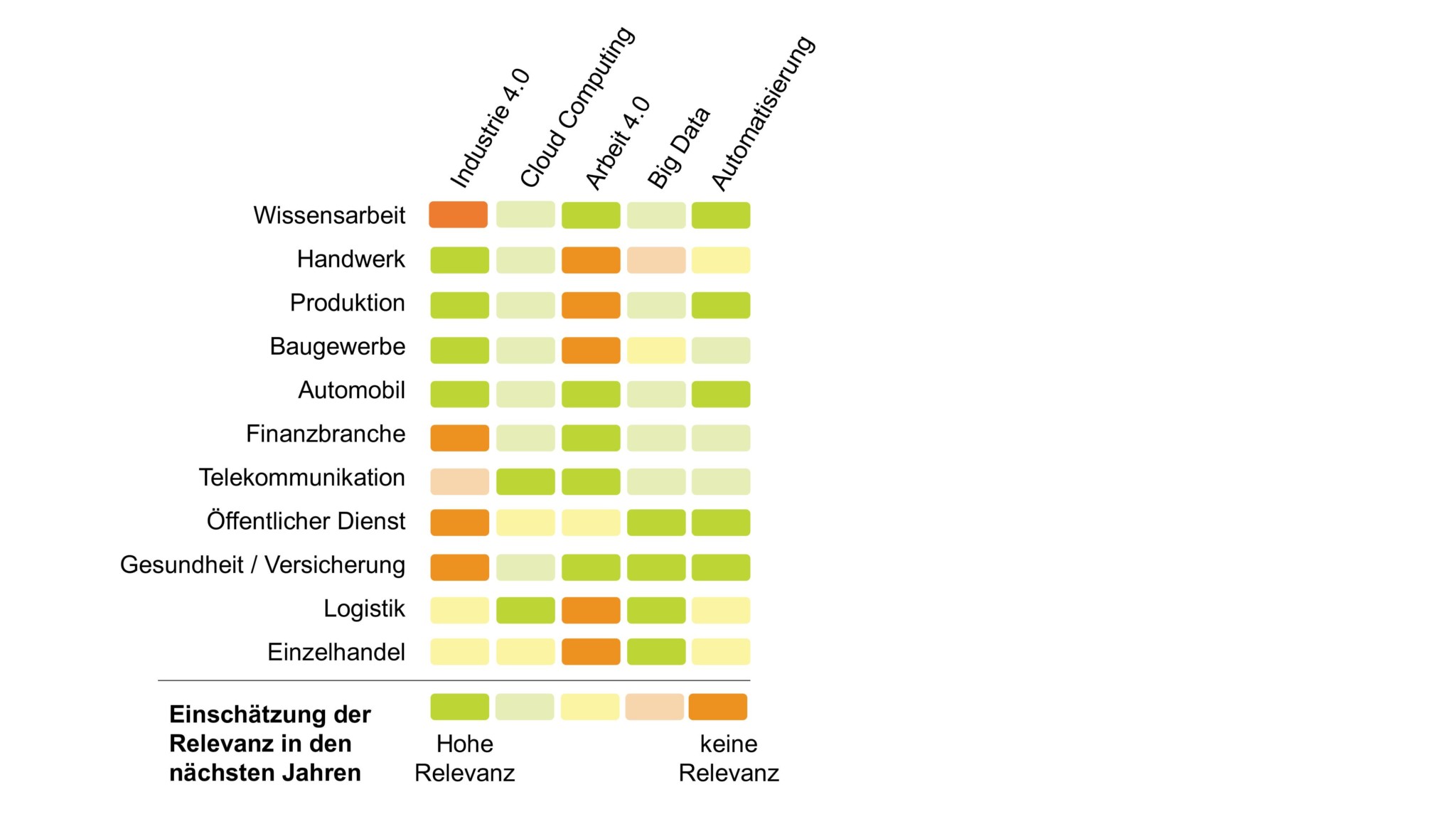 In this section, I would like to discuss the very essence of this article and illustrate the digitalization in the retail industry.
Characteristics of the industry
Typical retailers such as hairdressers, florists, bakers and co have always seen themselves as a classic service provider. While there has been a long time coming for customers and visiting the local retailer to support them, the retail industry is now at a critical juncture. Small retailers in particular have long seen no need for digitization or the use of big data, neglecting the opportunities for their business. In the absence of technical understanding and the costs resulting from a change, they were long before agile methods and technological progress. The Internet, with its wide range of online shops and a much wider range of products, as well as the possibility of direct comparison, is increasingly forcing retailers to their knees.
The current digitalization in the retail industry
For many retailers in the retail industry, digitalization still means owning only one website in the form of their own homepage. In order to counteract the competition of the Internet, however, more and more retailers are already relying on improved customer service based on online-based functions. For example, hairdressers already offer appointments via online form or ask customers to submit an online review via email or SMS after the appointment. But also in the field of marketing, people are increasingly advertising on the web and using the reach of social media.
In addition, increasingly agile methods are being used to increase the flexibility of processes in order to achieve an optimal customer experience. With sprint destinations such as Scrum, the shopping experience is promoted for the customer. Some retailers have already recognized the need for agile and scalable IT.
But digitalization is now also playing a crucial role for retailers in the area of data analysis. Here, too, big data can increase efficiency with the help of intelligent software. In this way, the collected customer data can be used to determine which offers are preferred by customers or which prices are accepted for services.
Benefits of digitalization in the retail industry
The retail focus is clearly on the customer. The introduction of digitalisation, agility and technological innovations is intended to strengthen the relationship with this in the future. Digitalization offers various channels to retain existing customers and attract new customers. Using digital CRM systems, customer data can also be systematically evaluated and used as a basis for individualised offers. But the use and distribution of internal data and information is also improved by technological tools. For example, flexible cloud solutions can make data usable and retrievable anytime, anywhere.
Overall, digitalization not only supports retailers in the development of competitive advantages due to offers that are tailored directly to the customer, but also provides a foundation for new business models, such as online sales.
Tip:
If you are as enthusiastic about this topic as I am, then you can find the entire series of articles here!

Genderhinweis: Ich habe zur leichteren Lesbarkeit die männliche Form verwendet. Sofern keine explizite Unterscheidung getroffen wird, sind daher stets sowohl Frauen, Diverse als auch Männer sowie Menschen jeder Herkunft und Nation gemeint.
Lesen Sie mehr dazu.
Falls es noch Fragen gibt, können Sie mich gerne anrufen. Hierzu einfach im Buchungssystem nach einen freien Termin schauen. Ich nehme mir jeden Monat einige Stunden Zeit um mit Lesern zu interagieren.
Helfen Sie meinem Blog, vernetzen Sie sich oder arbeiten Sie mit mir
Sie haben eigene, interessante Gedanken rund um die Themenwelt des Blogs und möchten diese in einem Gastartikel auf meinem Blog teilen? – Aber gerne! Sie können dadurch Kunden und Fachkräfte ansprechen.



Ich suche aktuell außerdem Werbepartner für Bannerwerbung für meinen Blog. Sollte es für Sie spannend sein Fachkräfte oder Kunden auf Ihre Seite zu leiten, dann bekommen Sie mehr Informationen hier.
Vernetzen Sie sich in jedem Fall auf
Xing
oder
LinkedIn
oder kontaktieren Sie mich direkt für einen Austausch, wenn Sie gleich mit mir ins Gespräch kommen wollen. Werfen Sie auch einen Blick in meine
Buchvorschläge zur Digitalisierung
, vielleicht wollen Sie mir auch ein Buch empfehlen?
Ich arbeite gerne mit Unternehmen zusammen. Sie können mich ebenfalls gerne bezüglich folgender Punkte anfragen:
Image source: pixabay.com