The weather is getting crazier – don't you think so? In the morning it is 10 degrees and around noon already 20 degrees Celsius. Then rush out of the warm subway the cold way to the office, where it is warm again.
With normal clothes, this can hardly be covered and you constantly take off your jacket and sweat and sweat. The consequence is that you do not feel comfortable and get sick. But let's look at a hike or an outdoor trip: here we wear functional jackets and trousers as well as special shoes, which are designed for temperature fluctuations. But there is a problem: these clothes often look sporty or like a backpacker, which hardly radiates seriousness in the office. But there is a new trend: Urban Outdoor: This means that outdoor clothing is adapted for the office and city and combined with the current outfit.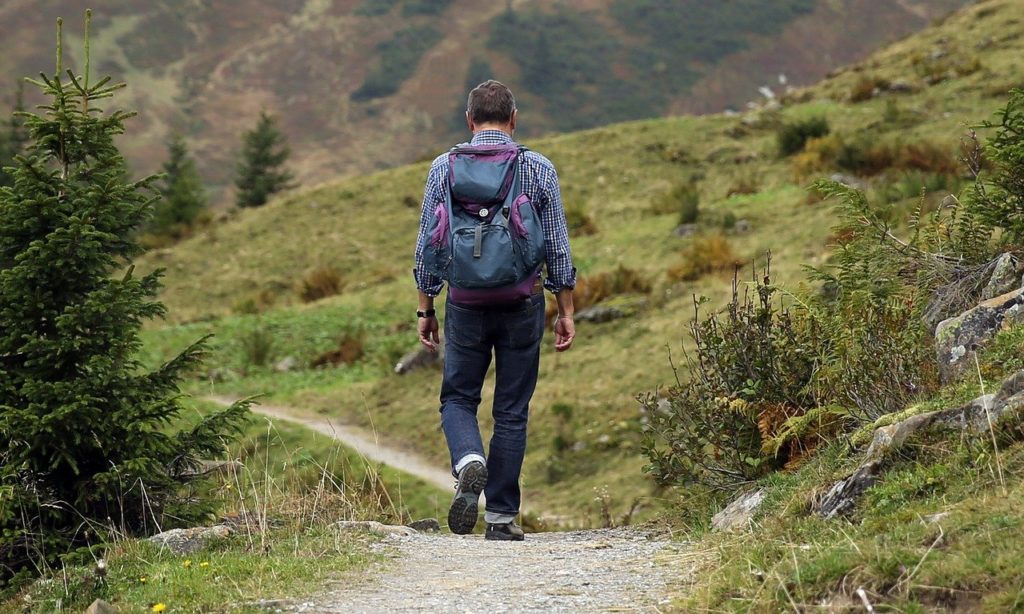 Urban Outdoor – when function meets style
Sporty parts, such as sneakers, rain jackets or caps, are no longer worn only inside the gym, but have long since found their way into everyday life. Outdoor jackets and functional tops can be found at lunch appointments or in the evening in the bar, paired with leather shoes even while celebrating in the disco.
But what does this mean in terms of fashion? The combination of city fashion with classic outdoor clothing (style meets function) is slowly gaining its course. How does this trend manifest itself? In today's world of stress, traffic jams and hustle and bustle, coupled with grey monotony, you need clothes that are practical but also stylish. Even on the daily commute to work, you can do sports or sweat in the full subway. Urban Outdoor seeks an aesthetic response to the needs of modern city residents.
How Urban Outdoor works
In the office from head to toe in outdoor clothing? That would be very exaggerated and ridiculous. It's about integrating natural and logical outdoor clothing into the normal outfit. For example, it's a sultry and rainy day: you wear a rain jacket over your shirt or wear long golf pants to your shirt on hot days. The magic trick is to find outdoor clothing that looks almost normal.
Just look where you feel the least comfortable. If an alternative jacket was always needed in spring, an outdoor jacket now makes for use throughout the day. A golf polo shirt with ISO-Chill technology looks casual and at the same time business-like. Also a functional shirt with a cardigan over it looks very noble.
Functional clothing coupled with the aesthetics of normal clothing is the formula for success!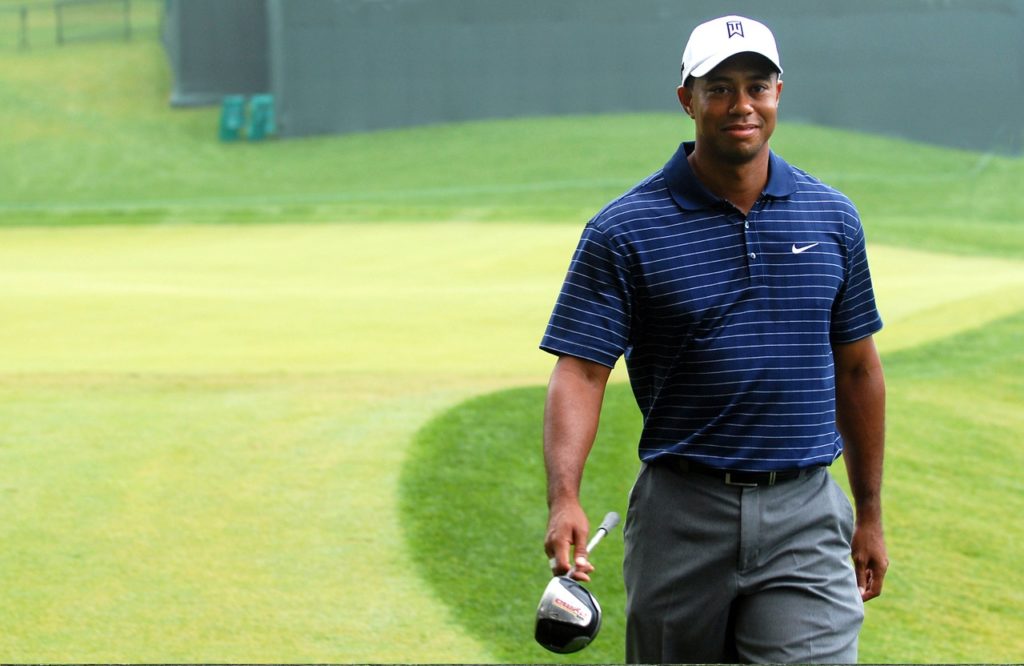 There are three basic technologies you should know about:
Heat: This clothing is for summer and is mostly made of nylon or polyester. A very breathable tissue carries sweat away from the body and regulates the body temperature. You will feel lighter, cooler and dry. As a rule, these are golf pants, functional shirts and shoes. It is recommended for a temperature of 20 degrees or more. Material is: nylon, polyester and lightweight cotton.
Cold: Ideal for days with a temperature of less than 12 degrees and less. The fabric stores body heat and allows it to circulate. Because it is also breathable, you do not sweat so fast in warm environments. My tip is that you put on a heat functional shirt, for example, and a warm jacket with cold function over it. So you can bundle warmth but sweat not so much. Material is polyester, fleece, cotton and down.
Current: Storm is for the transition period of 12 – 20 degrees. It primarily protects against cold and wet weather and stores heat but is significantly more breathable than cold technology, so there is no heat build-up. The weather is often sultry at this time. They are usually rain jackets or weatherproof shoes.
Verdict: I've been testing Urban Outdoor for 6 months
I, too, started to equip myself with Urban Outdoor Fashion 6 months ago. The background to the trend is the need for outdoor clothing (discomfort) with stylish business clothes. I wanted to make my life more enjoyable with Urban Outdoor and also to have to take less with me on business trips. I have been to numerous outdoor shops and have collected long garments for garments individually. I tried a lot. Current I have the following:
Heat for summer
Short golf pants
Long golf pants (very active nylon)
Polo shirts with ISO-chill in polyester
Light underwear
Light sail shoes
Apple Watch nylon straps for warm days (colour matching tops)
Cold for winter
Thermal pants with strong polyester breathability that look like chinos
Fleece hoddies and cardigans made of cotton polyester in combination with a business shirt underneath
Warm jacket with high atmunung activity for the subway
Very atmunung-active heat sweater (very thin and light)
Very breathable shoes that store heat
Metal bands for the Apple Watch
Electricity for autumn and spring
Rain jacket with breathable fabric for sultry days
Breathable jacket that stores heat but not as much as cold technology – with a heat technology functional shirt or polo to wear under the jacket
Water-repellent neck scarves with strong breathability
Waterproof ankle boots in different leather tones
Matching leather straps for the Apple Watch
Gloves and cap that do not warm but only reject cold
I don't wear all the clothes every day. When I notice that it is very hot, I put on a golf pants with shirt and light underwear paired with sail shoes. When it's very cold, I put a fleece hoddie over the shirt and a thinner jacket (onion principle). If it's sultry and wet, I put on a rain jacket with golf pants with a functional polo shirt.
My experience: When it's very warm, I don't have to sweat in the office anymore and still wear long trousers. Even if it rains I don't have to arrive at the customer because of the fashion with the soaked sacko, but wear a rain jacket and in winter I don't look like I just want to discover the Artktis. Urban Outdoor makes it possible!
I look at it every day where I could sweat or freeze the most and balance the parts of my outfit with outdoor parts. Would you like to hear more about my experience and get specific outfit tips? Tell me in the small survey. If I have enough interest, I will make an article with pictures and outfit tips from me.
Image source: https://pixabay.com/photos/backpack-male-city-street-1149462/
Genderhinweis: Ich habe zur leichteren Lesbarkeit die männliche Form verwendet. Sofern keine explizite Unterscheidung getroffen wird, sind daher stets sowohl Frauen, Diverse als auch Männer sowie Menschen jeder Herkunft und Nation gemeint.
Lesen Sie mehr dazu.
Falls es noch Fragen gibt, können Sie mich gerne anrufen. Hierzu einfach im Buchungssystem nach einen freien Termin schauen. Ich nehme mir jeden Monat einige Stunden Zeit um mit Lesern zu interagieren.
Helfen Sie meinem Blog, vernetzen Sie sich oder arbeiten Sie mit mir
Sie haben eigene, interessante Gedanken rund um die Themenwelt des Blogs und möchten diese in einem Gastartikel auf meinem Blog teilen? – Aber gerne! Sie können dadurch Kunden und Fachkräfte ansprechen.



Ich suche aktuell außerdem Werbepartner für Bannerwerbung für meinen Blog. Sollte es für Sie spannend sein Fachkräfte oder Kunden auf Ihre Seite zu leiten, dann bekommen Sie mehr Informationen hier.
Vernetzen Sie sich in jedem Fall auf
Xing
oder
LinkedIn
oder kontaktieren Sie mich direkt für einen Austausch, wenn Sie gleich mit mir ins Gespräch kommen wollen. Werfen Sie auch einen Blick in meine
Buchvorschläge zur Digitalisierung
, vielleicht wollen Sie mir auch ein Buch empfehlen?
Ich arbeite gerne mit Unternehmen zusammen. Sie können mich ebenfalls gerne bezüglich folgender Punkte anfragen: