The case study is a possible approach to mapping specific processes and circumstances within an organization or a situation. The aim of a case study is to supplement the findings of theory with those from practice.
The strength of case studies lies in the fact that complex processes and procedures within an organization can be clearly illustrated and can be used as examples.
As a point of criticism of a case study, it is often mentioned that general derivations of the individual case to the whole are not always possible or only from the specific point of view. The reason for this is the strong contextuality of the respective case.
Types of case studies
There are two types of case studies. Case studies look at a case with a mostly critical, unique, typical or previously inaccessible nature over a longer period of time (Bodendorf et al. 2010). You check a company or case very carefully and in detail. This is often done in cooperation with only one practical partner.
The second case is the comparative case study. Comparative case studies have the advantage of critically illuminating the findings gained by looking at several cases in parallel and thus discovering case-specific similarities and differences (Bodendorf et al. 2010). For example, it is as clear how different companies use SAP or Scrum.
Tip: Don't forget to limit your methodology cleanly.
Data aturation and execution of a case study
Now it is necessary to map the case study by means of interviews or observation. If the project is already complete, you can let 2-5 interviews tell the story of the project. I recommend questioning several roles, as this gives you a comprehensive view.
If the project is still running and you get permission to attend the project, carry a piece of paper and write down your observations. These notes are in the appendix of your work. So you write a kind of diary. This should, of course, be supplemented by interviews with the project leaders. You should also try to take pictures if you get a share of them.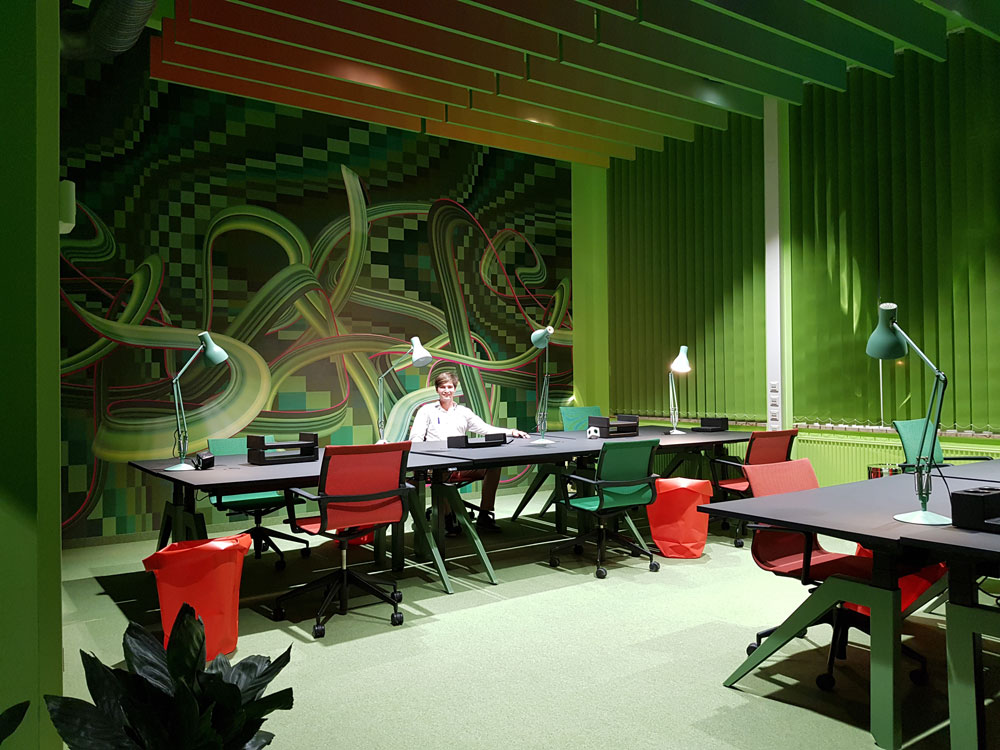 Writing of a case study
Now we have to write the case study. Remember: you are not writing a novel, but you are still writing a factual report, which does not mean that it is boring. However, you should avoid formulating: "It was a balmy summer morning and the project manager is on his way to the next meeting". Instead, remain objective and describe the following points:
Event: When and where does the case study take place and why did the project start? e.g. project with Scrum due to a new customer
Person: What were the people and roles in the case study and what relevance do they have? e.g. Scrum Master, Product Owner, …
Location: What properties does this place have and is it relevant for the case study? e.g. New Work Office or Open Space
Phenomenon: Are there cause-and-effect relationships in the case study? e.g. introduction of a daily led to better communication in the project
Furthermore, I generally recommend creating illustrations and definitely a schedule of the case study. This helps the reader to better understand the case study.
Evaluation of the case study
It is now necessary to derive meaningful results from the existing case study. There are many approaches to this. On the one hand, you might ask yourself: what are the approaches in the literature on your subject and which ones have been implemented? or even simpler: What best practices or tips can you derive from the case study?
You can also derive hypotheses from the case study and then evaluate them using interviews or interviews.
Conclusion
A case study has the strength in the detailed presentation of an individual case and is often exciting for the practitioner and scientist to read. The case study provides interesting impulses in relation to the research question. A case study is therefore super suitable for examining phenomena from practice in detail.
School photo created by freepik – de.freepik.com
Bodendorf, F., Löffler, C., & Hofmann, J. (2010). Research methods in business informatics. Business Informatics, (1), 1-44.
Gibt es noch Fragen?
Falls es noch Fragen gibt, habe ich zwei Tipps. Ich habe meine Erfahrung aus 5 Jahren in der Betreuung von Abschlussarbeiten im Buch: "Empfehlungen für die Bachelor- und Masterarbeit" zusammengefasst. Dieses gibt es bei Springer und Amazon seit August 2020. Das Buch ist ein offzielles Fachbuch in kann damit zitiert werden. Weiterhin können Sie mich gerne mal anrufen. Hierzu einfach im Buchungssystem nach einen freien Termin schauen. Ich nehme mir jeden Monat einige Stunden Zeit um Studenten zu helfen.
Mein Tipp vor der Abgabe Ihrer Abschlussarbeit
Es lohnt sich immer eine Abschlussarbeit professionell Korrekturlesen oder auf Plagiat prüfen zu lassen. Der Vorteil ist, dass Sie dabei auch Feedback erhalten und den akademischen Sprachstil verbessern. Anbieter wie bspw. Scribbr helfen mit guten Preisen bei der Abschlussarbeit.
Genderhinweis: Ich habe zur leichteren Lesbarkeit die männliche Form verwendet. Sofern keine explizite Unterscheidung getroffen wird, sind daher stets sowohl Frauen, Diverse als auch Männer sowie Menschen jeder Herkunft und Nation gemeint.
Lesen Sie mehr dazu.