I have been in the job since 2015 and have been able to work my way up from consultant to team leader and now to area manager. I have always had ambitious goals and wanted to be in such a position. That's why I learned a lot from my managers and have always watched them since starting my career and asked a lot of questions. I wanted to be prepared for the day I was a leader myself.
I noticed that I started at a time when it was just uphill. A typical phenomenon is Generation Y, who grew up in times of high security and growth. The statistics show that Germany has been growing steadily since I started my career.
So in my time since 2015 I have learned many strategies for growth and also focused my doctoral thesis on this. Now I am a leader myself and have been able to implement many of the strategies. But I was never prepared for one thing: Corona. – How I am currently dealing with this, I would like to describe in this article.
2015: Start of work and there was only one direction: uphill!
In 2015 I started my professional life and was a consultant in my first customer projects. I realized that the company was strong at building up and there was only one direction: up! Every day new projects and consultants were added. I was watching the leaders closely at the time and trying to learn so that maybe one day I could get into such a role myself.
During this time, I have learned from leaders how to scale an organization and build it to grow. It was invested, risked and won.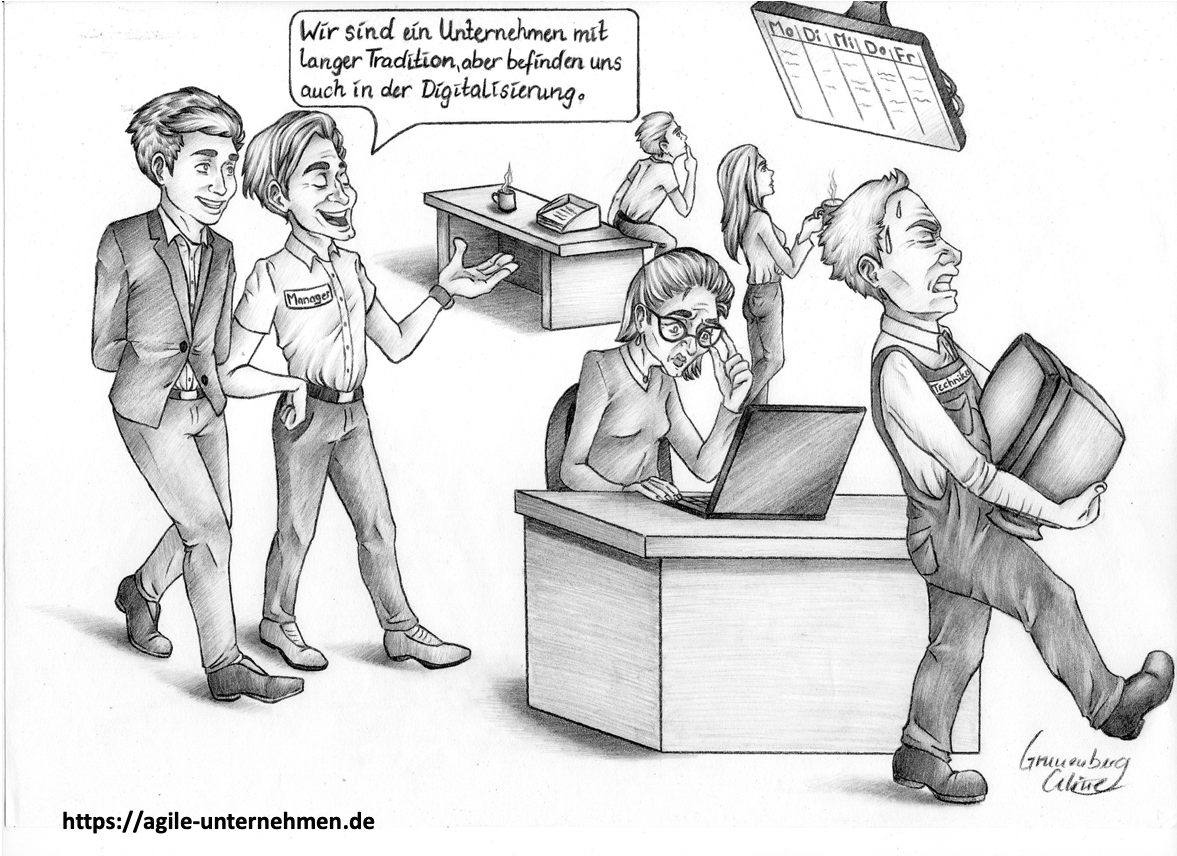 2017: professional leadership – it started!
In 2017 I left the consulting department and was able to lead a small and later a large team (12 people) professionally and support a successful department head. This allowed me to learn how to distribute and structure work in a meaningful way as a team. In addition, I was able to learn a lot from the head of the department about scaling a large department, teams and staff positions such as assistants. Another part was the remote work in the team, which I was able to learn better and better.
Even during this time, everything was geared towards growth. I learned how to align a company with 40% growth per year and still maintain stability and agility in a healthy way. During this time, my doctoral thesis was also increasingly driven by the study of SMEs in times of growth.
2019 – Disciplinary Division – Part 1 – Structure
Now came the great opportunity for me: area management and disciplinary leadership. I started directly filling 5 new positions and scaling my area to 20 people and 3 teams. I was willing to focus the department on high growth in line with agile principles while maintaining stability. Above all, I wanted to make myself superfluous and promote self-organization. I myself am satisfied with the development. The many tips and observations over the years helped me massively. We also worked largely remotely, so my experience also helped me align the organization with "Digital First". As before, there was only one direction: growth by at least. 30%!
2020 – Disciplinary Division – Part 2 – Corona
Now Came Corona – to the spread of the virus forced companies to increasingly bring people into the home office to protect the general well-being. Based on my experience and preparations, this was not a major change, especially for my area.
But there was one thing I was not prepared for: management in times of recessions and crises. Currently, experts estimate damages of up to 50 billion euros. Orders break away and short-time work is proclaimed. The IT industry is also hitting this crisis and my sector has also stagnated. We are in the comfortable situation that we do not have short-time work and are also fully capable of working thanks to our remote-first strategy. However, in the age of Corona, I had to focus not more on growth but on maintaining the status quo. I had to ask myself questions such as:
How can I secure the jobs with the current order situation?
How can I offer alternatives to employees without growth?
How can I win more orders?
How can I shut down the area so that I can overcome the crisis but then quickly get back up as soon as the virus has been contained.
Now a new situation is coming to me and I try to handle it sensibly by all possible means for the benefit of employees as well as society. I believe that we will grow on this challenge and that we are currently holding everyone together in the company and we are helping Germany to develop remote jobs in order to promote homework and thereby contain the virus.
In the short term, exhausting budgets that customers still have open with us helps. In the medium term, close cooperation with our partners will help us. Together, we focus on infrastructures such as file sharing, video conferpers and VPN connections to help customers work remotely in a meaningful way. At the same time, we are also improving our own infrastructure much further and making remote work even better. In the long term, I suspect that our economy will recover.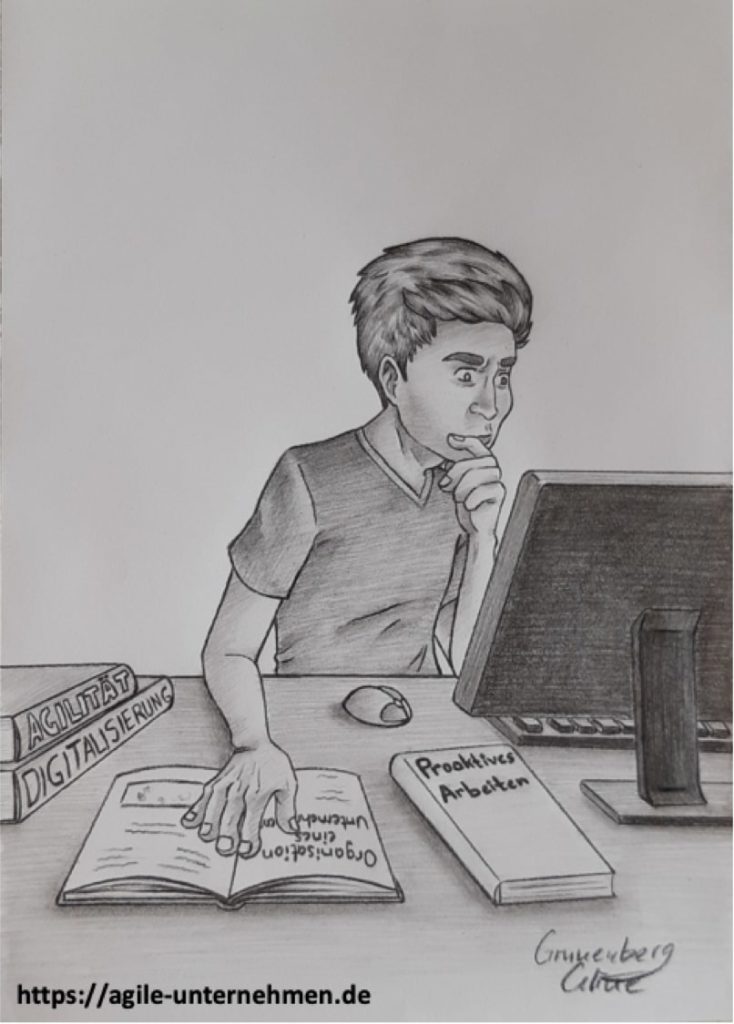 Image source: https://pixabay.com/de/photos/coronavirus-virus-maske-corona-4914026/
Genderhinweis: Ich habe zur leichteren Lesbarkeit die männliche Form verwendet. Sofern keine explizite Unterscheidung getroffen wird, sind daher stets sowohl Frauen, Diverse als auch Männer sowie Menschen jeder Herkunft und Nation gemeint.
Lesen Sie mehr dazu.
Falls es noch Fragen gibt, können Sie mich gerne anrufen. Hierzu einfach im Buchungssystem nach einen freien Termin schauen. Ich nehme mir jeden Monat einige Stunden Zeit um mit Lesern zu interagieren.
Helfen Sie meinem Blog, vernetzen Sie sich oder arbeiten Sie mit mir
Sie haben eigene, interessante Gedanken rund um die Themenwelt des Blogs und möchten diese in einem Gastartikel auf meinem Blog teilen? – Aber gerne! Sie können dadurch Kunden und Fachkräfte ansprechen.



Ich suche aktuell außerdem Werbepartner für Bannerwerbung für meinen Blog. Sollte es für Sie spannend sein Fachkräfte oder Kunden auf Ihre Seite zu leiten, dann bekommen Sie mehr Informationen hier.
Vernetzen Sie sich in jedem Fall auf
Xing
oder
LinkedIn
oder kontaktieren Sie mich direkt für einen Austausch, wenn Sie gleich mit mir ins Gespräch kommen wollen. Werfen Sie auch einen Blick in meine
Buchvorschläge zur Digitalisierung
, vielleicht wollen Sie mir auch ein Buch empfehlen?
Ich arbeite gerne mit Unternehmen zusammen. Sie können mich ebenfalls gerne bezüglich folgender Punkte anfragen: