Na? How many browser tabs have you just opened? Surely it's at least. 10 and a few chats are still open. some may be professional in nature, in between fun sites and other.
Let's be honest with ourselves: it's almost impossible to work through individual tasks one after the other without being distracted. Even as I write this article, I watch Netflix on the side and reply to chats in Whatsapp. No chance to write down the blog article in one piece.
Myth Multitasking
Let's take a look at the job advertisements: The ideal employee should be resilient and flexible. So it should be multitasking and, like a computer, it can do several tasks at the same time. But it's hard to focus on several things and yet it's so hard for us to focus on one thing.
We watch TV while eating TV and meeting our mails. Scientists at the University of Stanford have already dealt extensively with the topic of multitasking in 2009. Two groups were observed in the experiment. Of course, the group was qualitatively better and faster, which tasks worked out one after the other.
Focus, however, is difficult for us. Technology in particular is to blame and has made everything simple and fast.
That's why multitasking is bad
Studies show that multitasking releases the happiness hormone dopamine as well as cortisol (stress hormone). On the one hand, we are happy that we are creating so much and want more, but on the other hand we put ourselves under stress and at some point we can no longer really think into things. The cause: We just work things out and deliver poor quality and zero creativity
Especially new technologies and smartphones make our work significantly faster and set us full of distractions. In the past, we had significantly fewer tasks, e.g. 4-5 large tasks, while through methods like Scrum we now do over 100 constantly changing micro tasks per week.
PS: There are a few isolated examples of people doing parallel and good tasks. Unfortunately, there is currently no explanation why these people are capable of doing so.
Tips for less context change in the workplace
I would like to show you my personal tips, which I have collected over the last years.
Prioritization of tasks
Instead of editing multiple tasks in parallel, I try to prioritize. I look at what's important and what's not and schedule tasks. There is never need to do all of this at once. I help my employees with clear backlogs in Jira, which is important and what is not. We also talk to sales regularly.
Rest periods and blockers for demanding tasks
But what to do if you take longer for a task? As head of department, I have to be constantly available and can hardly complete a task in peace. It simply cannot be avoided, because my employees need decisions from me.
But there are tasks such as concepts or new processes that require my full concentration and time. I learned until recently i wrote my doctoral thesis for a year. It takes some time (1h) until I was in it and then I had to at least. 4h at a time.
I then inform all my employees and simply turn off the systems and messages. It has to go without me and I only have one channel open for really important messages.
Bundling of task complexes
Tasks that belong together or are very similar, I try to do as you like to do in a wash-up. For me, this is answering emails and chat messages. Advantage is that I don't have to think so often in smaller messages and can avoid these distractions very well.
Working with new (agile) methods
Agile methods are made for the digital age. We've learned before that timeboxing is a very simple and effective method. But also for complex topics to create boards, a simple and good methodology is easy to map to complex topics.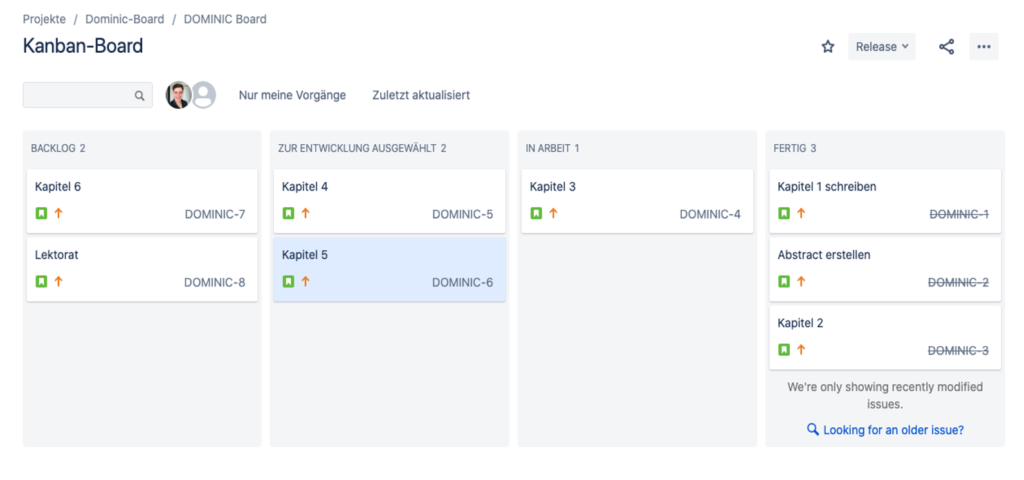 Image source: Car photo created by diana.grytsku – de.freepik.com
Genderhinweis: Ich habe zur leichteren Lesbarkeit die männliche Form verwendet. Sofern keine explizite Unterscheidung getroffen wird, sind daher stets sowohl Frauen, Diverse als auch Männer sowie Menschen jeder Herkunft und Nation gemeint.
Lesen Sie mehr dazu.
Falls es noch Fragen gibt, können Sie mich gerne anrufen. Hierzu einfach im Buchungssystem nach einen freien Termin schauen. Ich nehme mir jeden Monat einige Stunden Zeit um mit Lesern zu interagieren.
Helfen Sie meinem Blog, vernetzen Sie sich oder arbeiten Sie mit mir
Sie haben eigene, interessante Gedanken rund um die Themenwelt des Blogs und möchten diese in einem Gastartikel auf meinem Blog teilen? – Aber gerne! Sie können dadurch Kunden und Fachkräfte ansprechen.



Ich suche aktuell außerdem Werbepartner für Bannerwerbung für meinen Blog. Sollte es für Sie spannend sein Fachkräfte oder Kunden auf Ihre Seite zu leiten, dann bekommen Sie mehr Informationen hier.
Vernetzen Sie sich in jedem Fall auf
Xing
oder
LinkedIn
oder kontaktieren Sie mich direkt für einen Austausch, wenn Sie gleich mit mir ins Gespräch kommen wollen. Werfen Sie auch einen Blick in meine
Buchvorschläge zur Digitalisierung
, vielleicht wollen Sie mir auch ein Buch empfehlen?
Ich arbeite gerne mit Unternehmen zusammen. Sie können mich ebenfalls gerne bezüglich folgender Punkte anfragen: